The Odyssey
by
Homer
My rating:
4 of 5 stars
"Tell me about a complicated man."
That's the way Emily Wilson, classics professor at the University of Pennsylvania, begins her translation of Homer's "Odyssey." It was published late in 2017, and I listened to the 2018 release in Audible format, read by the actress Claire Danes.
It proved a bittersweet experience, bringing back memories of my favorite teacher at the University of Notre Dame.
Wilson's translation? Oh, it's beautiful: sparse and direct.
The performance? Well, Claire Danes wouldn't have been my first choice: her voice is disconcertingly fragile. Still, I enjoyed listening to it. It's also appropriate to hear a female voice read (as the publisher boasts) "the first English translation of the 'Odyssey' by a woman."
For all its uneven charms, however, this was not the most compelling performance of the "Odyssey" I've heard.
That honor belongs to bespectacled Robert Vacca, a classical Greek professor who died in June 2004 after a tragic battle with cancer, when he was just a bit older than I am today.
Imagine, if you will, a cold winter's night in Indiana in the late 1970s. I'm safe and warm, in the otherwise deserted faculty offices in the basement of the Hesburgh Library on the Notre Dame campus. Sitting beside me is my classmate, Malcolm, a boy genius from England.
On the other side of the desk facing us, Professor Vacca reaches behind a row of books to reveal a hidden bottle of ouzo.
"This is what the Greeks drink," he explains. "Modern Greeks. The ancients drank wine."
He pours a small glass for me, mixed with water (the way the ancients used to mix their wine). The ouzo turns from clear to cloudy as the anise reacts with the cold. He instructs me to sip it slowly and offers young Malcolm only a glass of cold water.
The professor raises his own glass, clears his throat, then opens a text in ancient Greek and begins to chant verses from Homer in a way that would approximate the rhythm and tonality of how the poem might have been performed centuries ago.
His performance was joyous and enthralling. His booming chant echoed in the basement hallways, and the hypnotizing cadence of each line brought life and heat to the words of the dead language.
Malcolm likely understood every word of what he heard, but the only thing I understood was that this was special.
Feeling nostalgic, I located my worn paperback of Richmond Lattimore's translation of the "Odyssey." I probably haven't opened it since I was an undergraduate... 40 years ago, twice as long as Odysseus was away from home.
Book One begins, "Tell me, Muse, of the man of many ways…"
It was only the first line, but I already sensed that Wilson's translation is even better.
I read some more, then researched the translator online. She has an active Twitter account, and pinned to the top of her profile is:
@EmilyRCWilson
One of the most famous and heart-breaking moments in the Odyssey is about Argos the dog, who has waited 20 years for his old master and is lying neglected, in the dung. He hears O's voice again, pricks up his ears, and then dies.
Professor Vacca happened to love that story. So I know, without doubt, he would have loved Professor Wilson's translation too.
"Well done!" he'd toast, raising a glass of ouzo.
Looking for Alaska
by
John Green
My rating:
4 of 5 stars
I don't care what anyone says... John Green is not a "young-adult" writer; he's simply an excellent writer. I enjoy reading his work, and he's quickly becoming my favorite living author. I'm hardly young, definitely adult, and can easily suspend belief enough to convince myself that the characters in his books are indeed wise and articulate beyond their years. This book includes an abrupt ending about midway through and, to me, the second half isn't as vivid or engaging as the first... and kinda devolves into, well, young-adult fiction. Don't let that dissuade you from exploring this story. To paraphrase Yogi Berra, half of this book is better than 95% of anything else you'd be reading.
Lab Rats: How Silicon Valley Made Work Miserable for the Rest of Us
by
Dan Lyons
My rating:
4 of 5 stars
To be sure (a phrase that introduces many paragraphs in this book), I never expected Dan Lyons' latest to be as good as "Disrupted" — which was based on first-person stories, and devastating humor and satire. This book is more of a research project, with hyperbolic claims made about the impact of certain blog posts, published opinion pieces and Powerpoint presentations. I think the truth is more gray, considering, for example, how even "best places to work" rankings are influenced by PR and pay-to-play considerations. I think Lyons is a wonderful writer and a thoughtful critic. In this book, he addresses important topics. It's a worthwhile read — but, to be sure, it's no "Disrupted" or "Options."
From the Corner of the Oval
by
Beck Dorey-Stein
My rating:
4 of 5 stars
The "Jason" in this story is scarier than the Jason in this week's "Halloween" sequel. He killed my love for this book -- since I was more interested in the author's job than her lovelife. Instead, what I learn is that the author is told several times that she's a talented writer (so the publication of the book itself is the hero of this story), she drinks a lot, everyone around her drinks a lot, there's a lot of expensive, exotic traveling at taxpayer expense -- and, yes, President Obama engendered respect and hope. As a reader of this book, I could have used a little more of that myself. Still, I'll give it 4 stars for the insight about what the author saw on her job and because she is, indeed, a talented writer.
View all my reviews
Out of Africa
by
Isak Dinesen
My rating:
3 of 5 stars
Returning to work after Labor Day, I wanted something to transport me from ordinary life. That's exactly what this atmospheric book did. The problem is, it didn't engage or interest me. Its brevity was a virtue because to me the storyteller was remote, and the tales detached and dreamlike. Perhaps my mistake was in underestimating ordinary life.

U.S. Route 1: Rediscovering The New World
by
Mark Marchand
My rating:
5 of 5 stars
A sweet, thoughtful reflection about a two-week midlife journey from Maine to Florida, reminding me a bit of an old favorite book, "Zen and the Art of Motorcycle Maintenance." Full disclosure: this was written by a friend and is not available in spoken-word format. Finishing the bulk of this book while relaxing on vacation, I found it interesting to re-discover the simple joy of reading words on a page. I heard the voice of my friend echoing in my mind while I read... which added a dimension of intimacy and soulfulness. So, highly recommended, read this book with an old friend in mind.
The Last Boy: Mickey Mantle and the End of America's Childhood
by
Jane Leavy
My rating:
4 of 5 stars
I'm late to the game (pun intended) reading this because it was so darn long. I mean, really, how many people's lives can fill up more than 450 pages with stories? Also, was there anything left to write about Mickey Mantle by 2010 that hadn't already been written?
Still, a good friend and baseball fan recommended this book, so… I now know that at least one baseball player's life can fill a book with more than 450 pages of interesting stories. Also, this is well-written and researched, even if covering the same ground as others before and since.
Mickey was my Dad's favorite ballplayer, and Dad was my hero, so Mick was my favorite ballplayer too -- when I was a little boy. But that was a long, long time ago. I don't have the wistful nostalgia that everyone else the author writes about here, herself included, seems to have about Mickey Mantle. So I'll spare you any Baby Boomer naval-gazing and simply give this book 4 stars: it's got a good beat, and you can dance to it.
Just Kids
by
Patti Smith
My rating:
5 of 5 stars
Let me begin in the style of
Patti Smith's Instagram
account: This is a wonderful book.
The Audible version is quirky… read by the author, who drops her "g"s, pronounces piano as "piana," and drawings as "drawlings." Also, so many mentions of Arthur Rimbaud and the word Abyssinian. I found it enchanting, because it's a world so different than my own.
I think – other than that we are both from New Jersey and she wore a shirt with my initials on it in the
iconic cover photo
for "Horses" – I have nothing in common with Patti Smith, or with Robert Mapplethorpe (who took the photo). But there was something universal that tugged at my heart when she read, "When I see this photo of me, I see him."
Also, the book allowed me to time travel and be transported to New York City in the late '60s and early '70s. All the passing names and images, all now mostly dead or lost.
This is not, however, a memorial to a lost generation. Long before they became Robert Mapplethorpe and Patti Smith, Robert encouraged Patti to sing, and Patti encouraged Robert to take photos. Am I a fan of their art? It doesn't matter. The art they created is inconsequential to the act of its creation.
This is, in the end, a story about the transformational power of love.
Home Game: An Accidental Guide to Fatherhood
by
Michael Lewis
My rating:
4 of 5 stars
Read on a whim on Father's Day, I found this short book funny, well-written and an object lesson on the value of remaining whimsical when deciding what to read. Whereas I faulted the author of "Wait, What?" for his graphic childbirth stories in a self-help book, I found it delightful to read the same graphic content in the hands of Michael Lewis, a real writer. It wasn't until Lewis' last graphic pages about his vasectomy where the wheels came off the bus for me. Until then, it was an enjoyable ride.
Unbelievable: My Front-Row Seat to the Craziest Campaign in American History
by
Katy Tur
My rating:
4 of 5 stars
I wish I could give this book 5 stars... but the author, just as candidate Trump, is mired in self-absorption, undercutting all the rich storytelling and detail. To read about Tur longing for London, pho soup and avocado toast — unironically — at a seminal point in the campaign is a bit ridiculous. Especially when, Cassandra-like, she is keenly in tune with an election outcome that took all her colleagues by surprise. Sadly, as good as this book is, I think there was a better book hidden underneath. These days, we don't need an update of "The Boys on the Bus." We need something more.
Dear World: A Syrian Girl's Story of War and Plea for Peace
by
Bana Alabed
My rating:
4 of 5 stars
This is a simple book, with a backstory that points to how complicated life has become in the age of social media. I'm willing to concede that some of this is artifice and all might not be what it seems, but I'm not willing to concede that even this erodes the book's message. The mother's diary here seems much like the diary I kept about my own newborn, in much different circumstances, in a much simpler time.
Wait, What?: And Life's Other Essential Questions
by
James E. Ryan
My rating:
3 of 5 stars
Listened to this during a long drive through New Jersey on a Friday night, and thought, "Eh..." So maybe you can blame location or the darkness, but I didn't find this as inspirational as Admiral McRaven's "Make Your Bed" or Jonathan Fields' "How to Live a Good Life" or, hell, even James Comey's "A Higher Loyalty." I would have preferred the shorter, speech-as-delivered version of this book — especially if the original didn't include the graphic childbirth stories. I get the premise about the questions, I really do. But as one of my heroes, John Prine, once sang: "A question ain't really a question, if you know the answer too."
Kill Creek
by
Scott Thomas
My rating:
3 of 5 stars
I could have sworn I saw Stephen King quoted somewhere saying this book was great. Which is why I bought it. And now I can't find any evidence of his endorsement. It's like I'm being pranked by the malevelant spirit of Very Good Horror Fiction Writers Who Have Sucked Hours of My Life Away — And For What?
OK, this book is good. It's actually two books in one — the psychological horror in the first half, and then "surprising" part, with psychological horror combined with graphically depicted murders and a heroic character who undergoes stultifying superhuman torment... running around with a broken ankle while cutting himself on shards of glass. Surrounded by spiders, and lots of blood. Maybe there was a deep leg wound too.
I don't know. It's all too much — and I listened to it for hours and hours. Why? Because Stephen King recommended it? I can't even be sure of that anymore.
Damn you, VGHFWWHSHMLA-AFW! Damn you to Hell, all of you! Until, I suppose, the obviously talented Scott Thomas writes his next book. Will I have learned my lesson by then?
A Higher Loyalty: Truth, Lies, and Leadership
by
James Comey
My rating:
5 of 5 stars
Odi et amo, James Comey.
(With apologies to Catullus)
Verizon Untethered: An Insider's Story of Innovation and Disruption
by
Ivan Seidenberg
My rating:
5 of 5 stars
(WARNING: This book review got me banned from ever posting a product review on amazon.com -- and, for that, the world should be grateful.)
What did it take to get the U.S. stock market up and running just days after the 9/11 attacks? What was Steve Jobs like as a business partner? How does a company close a $130 billion transaction, or choose a new CEO, or disrupt a successful business to stay successful?
"Verizon Untethered" provides an insider's insight into these questions.
It's a readable primer of interest to business students, technology geeks, or anyone curious about the collective impact of individuals who work together with a common purpose.
Many stories in this book are from the point of view of Ivan Seidenberg, the longest-tenured CEO in America before his retirement in 2011. The book also includes insights and stories from several dozen business leaders of Verizon and its predecessor companies, dating from 1983 up to present-day CEO Lowell McAdam. The text is interspersed with rare photos, and commentary from consultant Ram Charan about business "lessons learned" that are more relevant in 2018 than ever.
Scott McMurray is the author, but I suspect much of the book's readability is due to the efforts of Joellen Brown, who is cited in the acknowledgements as helping to provide historical context, research materials and several reviews for accuracy.
Joellen, my friend and former colleague, recently retired as chief speechwriter for Verizon C-level executives and head of the company's executive communications team. She is a masterful editor. Based on her involvement in this project over the past two years, I asked her recently what she thought were key takeaways from this book.
She noted:
-- The development of the wireless business, almost from birth, and the parallels between wireless's early years and the current challenges in growing Oath, telematics, and other new businesses.
-- The audacity of some of the strategic choices (e.g., Fios, AirTouch, even the aborted TCI deal). Hindsight sometimes turns bold moves into sure things... worth emphasizing that risk-taking has always been part of the strategic DNA of the company.
-- The quest to make networks matter, and the longstanding belief that technological leadership would translate into competitive advantage.
-- The role of culture in the building of a company. Or (maybe this is the same point) the primacy of culture over personality/individual ego.
-- What makes a merger work? The book is full of mergers and acquisitions that work, but also plenty that didn't. What's the difference?
Finally, she asked about Verizon's "essential character": "If you could transport yourself back to 1984, what would you recognize as familiar to the Verizon of 2018?"
With full disclosure, let me try to answer that.
If one takeaway from this book is, "Verizon is not your father's phone company," I know that for a literal fact. My father worked 35 years for New York Telephone, NYNEX and then Verizon, and I have worked 33 years for NYNEX, Bell Atlantic and now Verizon. Still, it has never seemed that I have worked for the "same company," even over the course of my own career, since whatever-the-company-is has changed so radically over that time.
"Verizon Untethered" is the story of that radical change, told from the perspective of people I've been honored to know and work beside.
There's irony in this story too. Verizon has been changed by outside forces that it itself has hastened and enabled. The infrastructure and new technologies deployed by Verizon and its predecessor companies have been the prime catalysts for sweeping changes in the way we all live, work and play.
So to answer Joellen's question, I would say simply:
Verizon, existentially, has always been a part of something bigger than itself.
The people who work there realize that – they always have, and always will. That connected-ness has added value to the world, added value to customers, and added value to our personal and professional lives.
In that spirit, all proceeds from this book are being donated to the VtoV Fund, which provides emergency assistance to Verizon employees unable to live in their primary homes after a natural disaster. There are no administrative fees; every penny goes to someone in need, and the Verizon Foundation provides a match for every dollar donated.
In the end, "Verizon Untethered" isn't a history book about a company. If history has taught us anything, it's that companies come and go. This book tells stories about people, and the things some people do to try to make a positive difference in the world.
Evicted: Poverty and Profit in the American City
by
Matthew Desmond
My rating:
4 of 5 stars
This is an earnest effort, and by the end of the book the author seems pretty proud of himself -- his insights, recommendations and his methodology. Still, it IS an earnest effort... on an important subject... well told.

The Circle
by
Dave Eggers
My rating:
4 of 5 stars
The longer I read this book, the less I liked it -- and this book is really, really long. Infuriatingly so, because I think most people know the identity of the mystery character... and where the plot is headed... long before the main character in the book does. But I liked its premise so much, and it's thoughtful and thought-provoking... so, yes, in the end it's worthwhile. That said, I'll keep this review mercifully short.
Make Your Bed: Little Things That Can Change Your Life...And Maybe the World
by
William H. McRaven
My rating:
5 of 5 stars
Wow, just wow. I salute you and thank you for your service, Admiral McRaven. My late Dad would have just loved this simple book. I thought of him often while reading this. So thank you for that, too.
The Dispatcher
by
John Scalzi
My rating:
3 of 5 stars
This is a regular crime story short story - and a fine, professionally written one at that - with a radical twist in the premise. As the online blurb states: "One day... it becomes almost impossible to murder anyone - 999 times out of a thousand, anyone who is intentionally killed comes back." Suicides and natural deaths don't count, so just plug this into the equation and start the plot. It's pure fantasy, with arbitrary parameters, like a story about Zombies... posing theoretical tensions and outcomes that are, well, purely theoretical and outside the realm of possibility. In fairness, this is what fantasy fiction is all about. Never expecting to encounter a Dispatcher or Zombie in real life, however... all things considered, I would rather have spent this time watching a baseball game.
West Cork
by
Sam Bungey
My rating:
3 of 5 stars
Another well-done dramatization (moody music, manipulative pacing) of an unresolved crime. The story plays out typically: The main suspect is obviously guilty. No, wait, he's not. In the end, who knows?
This crime and investigation has been well-documented, having made a big media splash over 20 years' time, especially in Ireland and France. And yet, despite reading news every day of my life over this time, I was totally unaware of it until this past week.
There are so many stories in this world. Too many to focus on, I suppose. That's why, when I come across a new story... no matter how well told... I especially value the ones that don't unfold so predictably.
My Ántonia
by
Willa Cather
My rating:
3 of 5 stars
Add this to the list of what I read in high school or college, thought I had loved, and then years later... upon further review... I'm overturning my call: The Sun Also Rises, Being There, Breakfast at Tiffany's, Lolita (although only because of the subject matter... it's still undeniably a work of genius).
Now, My Antonia too. It was like listening to paint dry. I kept imagining what Stephen King might do with the story buried here about the wolf attack on the wedding party in Russia.
It's not that I'm especially fickle. After all, I still love The Great Gatsby. Through the years, it has never let me down. And the music of The Beatles. And the poetry of Yeats. And anything by Poe. Even my old friend, Sherlock Holmes.
In fact, imagine me reaching for a Kindle right now, searching for a copy of The Hound of the Baskervilles.
Light Falls: Space, Time, and an Obsession of Einstein
by
Brian Greene
My rating:
3 of 5 stars
Kinda an odd semi-dramatization, most suited for student listeners it seems. It's all very simple until the narrative takes a sudden leap, and everything that follows isn't simple at all. I would actually have considered re-listening to this, just to see where and why things started to get fuzzy for me... but the self-congratulatory epilogue where the author revels in being told how great he is at simplifying things by actor Paul Rudd is extremely off-putting.
Why is Paul Rudd suddenly appearing in real life at the end? Why does he keep fawning over the Brian Greene? Why does Brian Greene unconditionally accept and seemingly encourage such adoration? There's so much going on here psychologically that I no longer trust the author's attempts at explaining all the physics.
Bonus star: it's short.
How to Live a Good Life
by
Jonathan Fields
My rating:
4 of 5 stars
A lot of solid advice here -- except perhaps for the chapter on auras. You'd think that last phrase alone would make you want to step away from this book... slowly, without making any sudden movements. But I'm here to tell you that I still have faith in Mr. Fields. I suspend disbelief all the time when reading fiction so I'm willing to cut Johnathan some slack. This is a fast read; it's an uplifting read; it provides some actionable suggestions to perhaps actually improve the quality of your life. To me, that beats the hell out of "Pride and Prejudice."
Slouching Towards Bethlehem
by
Joan Didion
My rating:
4 of 5 stars
Any book that takes its title from a great Yeats' line has a lot to live up to. But, personally, I've set the bar even higher for this collection of early essays by Joan Didion.
First, let's get this out of the way: this is an extraordinary author, and this review is by no means a criticism of this book or her impressive career. The essay here about Haight-Ashbury is amazing, and it's all a great time-capsule of the 1960s.
But here's the thing: I didn't read this book, I listened to it… the production narrated a few years ago by Diane Keaton.
The actress' measured cadence is so articulate and clear, you can speed up the playback by half, and it's still perfectly understandable. This is an almost magical way to experience this book. The words come at you in a crazy jumble of images that on some intellectual level make sense — but then they don't seem coherent, the center doesn't hold.
Personally, it reminds me of one of my dearest friends. She can do the same thing… extemporaneously, guilelessly. You go for a walk with her — say, around one of the many lakes in Minnesota — and you find yourself transported to another world of seemingly incongruous observations and one-liners and literate confessional narrative.
My friend will stop suddenly during that walk, turn to lock eyes with you, then break into a wide smile and ask, "What the hell am I talking about, anyway?" She'll laugh at herself. And that's when you fall in love with her.
Joan Didion, in this book, writes the way my friend talks. My criticism is that, unlike my friend, this great writer never stops, looks you in the eye and laughs at herself or admits that she doesn't know any better than you.
Even though — I know, I know — she probably does.
---------
Related, and highly recommended, is the 2017 documentary about the author, directed by her nephew, Griffin Dunne, available on Netflix.
Fortune Smiles
by
Adam Johnson
My rating:
4 of 5 stars
I read the reviews, was impressed by the author's bio and awards... and I wanted to hear stories that were different, eclectic and thought-provoking... and yet... I came away with mixed feelings about this book. Which is polite-speak for, "I really didn't like it."
I had asked the Reading Genie for three wishes, was granted them all, and then was left unsatisfied. It's not you, Adam, it's me.
I can't rate this any lower because, hell, I gave four stars to Alec Baldwin's book. Also, be forewarned, some of the endings here aren't really endings at all. Not (and I'm sighing as I write this) that there's anything wrong with that.
Ricochet Joe [Kindle in Motion]
by
Dean Koontz
My rating:
3 of 5 stars
Good short-story introduction to Dean Koontz (especially his Odd Thomas books), including an excellent explanation of what Einstein once called "spooky action at a distance." And then it gets really weird.
In Harm's Way: The Sinking of the U.S.S. Indianapolis and the Extraordinary Story of Its Survivors
by
Doug Stanton
My rating:
5 of 5 stars
The heroism of these survivors is astounding. The research, and love, that went into writing this book is equally so. This is such a maddening tale in so many ways... I can't quite believe that the Navy was so inept and bureaucratic in its delayed response, or that people were so hostile to the captain. I didn't know that trolls existed in the pre-Internet days.
Maybe, like any real-life event, it's hard to know what the real truth is. But I'd be willing to bet this is close to the true history. Also, I thought the first chapter, which occurred on dry land, was the most chilling part of the narrative.
Finally, I feel I MUST give this book 5 stars because it needs to overcome two absurdities that might otherwise make someone not want to read this book. First, almost ALL the negative reviews of this book on Amazon are actually about another book, "In Harm's Way" by Ridley Pearson. Second, the 2016 movie version of this book, "Men of Courage," is perhaps the worst Nicolas Cage movie of all time -- and that's saying something, especially since it wasn't remotely the fault of Cage's acting.
Smoke Gets in Your Eyes: And Other Lessons from the Crematory
by
Caitlin Doughty
My rating:
3 of 5 stars
Never having read a book by a death celebrity, unless you count Edgar Allan Poe, I really didn't know what to expect. In the end (and this is the most existential statement I've ever made in my life), I expected something more.
The Boys in the Boat: Nine Americans and Their Epic Quest for Gold at the 1936 Berlin Olympics
by
Daniel James Brown
My rating:
5 of 5 stars
Recently I posted on Facebook looking for a book recommendation, and several friends recommended "The Boys in the Boat."
When I read previews of the book, I wasn't sure what to expect. It was a long book, about a topic — competitive rowing — in which I had not even an iota of interest. It was a true story, but set more than 80 years ago, and all the people involved in the drama are no longer living. So what did my friends see in this book that I didn't?
I asked this of myself again and again as I began listening to the audio version recorded by the great Ed Herrmann just a year before his death. I started listening. I stopped. I started listening again.
Gradually, I was pulled into the story — and then I became enthralled.
This is a great book. It's what story-telling is all about: it enlightens; it entertains; it expands horizons. The writing brings the past — notably, the Great Depression and the Berlin Olympics — back to life, and the research that went into this is astounding. Maybe the story was a little too perfect in the retelling, maybe the life-lessons are a little too pat… but, oh, what a terrific time I had along the way.
I even followed this up by watching the PBS "American Experience" documentary, "The Boys of '36." It was interesting to see real-life footage of the same scenes that appeared in this book. The thing is, the book was even better.
The Sarah Book
by
Scott McClanahan
My rating:
3 of 5 stars
[WARNING: The following review is rather snarky. In reality, I only wish I could write as well as Scott McClanahan.]
I have a car. I was listening to this book while driving my car. My wife was with me. "What's that?" she asked. I told her it was an audio book. An audio book called The Sarah Book. My wife said, "It's an audio book?" "Yes," I said. "It's called The Sarah Book." "It sounds like it's written by a third-grader," my wife said. "It isn't," I replied. "Well, it's the way kids in my third-grade class would tell stories," she said. "Just one thing after another. It's very repetitive." "Well," I replied, "It's actually a very well-reviewed book. And it's short. I'm trying to keep an open mind about it. Everyone loves it." Everyone but my wife.
Then the author continued reading in his mesmerizing drawl. It wasn't one of the good parts. I had heard some good parts, but this wasn't one. This part was about an old dog, and I couldn't tell whether it was supposed to be humorous, pathetic or ironic. Or whether it mattered. I had thought some parts were poetic. Maybe I was wrong. Maybe I was right. Maybe my feelings are just a metaphor for life, and we're all trapped inside this book review. All of life is just one big book review, and we don't even know if the author is reliable or not. Did he really take his kids on a joyride while drunk? I don't think we can ever be sure.
So I need you to forgive me. Also, I know I'm using the word "I" a lot. I'm just warning you: if I were you, and I purchased this book, I would get used to it. Anyway, I know that all is lost. Everything we love will be lost. So what does it matter?
Slaughterhouse-Five
by
Kurt Vonnegut Jr.
My rating:
5 of 5 stars
The passage below made the whole book worthwhile for me. For the story behind this, see my blog post at
https://varettoni.blogspot.com/2017/1...



"It was a movie about American bombers in World War II and the gallant men who flew them. Seen backwards by Billy, the story went like this: American planes, full of holes and wounded men and corpses took off backwards from an airfield in England. Over France, a few German fighter planes flew at them backwards, sucked bullets and shell fragments from some of the planes and crewmen. They did the same for wrecked American bombers on the ground, and those planes flew up backwards to join the formation.

"The formation flew backwards over a German city that was in flames. The bombers opened their bomb bay doors, exerted a miraculous magnetism which shrunk the fires, gathered them into cylindrical steel containers, and lifted the containers into the bellies of the planes. The containers were stored neatly in racks. The Germans below had miraculous devices of their own, which were long steel tubes. They used them to suck more fragments from the crewmen and planes. But there were still a few wounded Americans though and some of the bombers were in bad repair. Over France though, German fighters came up again, made everything and everybody as good as new.

"When the bombers got back to their base, the steel cylinders were taken from the racks and shipped back to the United States of America, where factories were operating night and day, dismantling the cylinders, separating the dangerous contents into minerals. Touchingly, it was mainly women who did this work. The minerals were then shipped to specialists in remote areas. It was their business to put them into the ground, to hide them cleverly, so they would never hurt anybody ever again."
The Great Train Robbery
by
Michael Crichton
My rating:
4 of 5 stars
I'm a sucker for British accents, and a sucker for Michael Crichton novels, so no surprises here that I'm a fan of the Audible version of this book. It reminded me of reading or listening to Sherlock Holmes stories... which is always a good thing. It's remarkably detailed for a story written in 1975, proving also that research in the pre-Internet Age was often a wonderful thing.
The Reason You're Alive
by
Matthew Quick
My rating:
4 of 5 stars
"The Reason You're Alive" reminded me of a corporate parody video I once saw where a marketing manager urged his staff to "dimensionalize that paradigm."
I now think I finally know the meaning of that phrase. You see, I see what you did there, Matthew Quick. You dimensionalized the paradigm of story-telling.
"The Reason You're Alive" isn't all about the plot. It's told by an unreliable narrator in a PTSD mental fog – a non-politically-correct war hero. There are graphic descriptions of war crimes, combined with lots of casual and mean-spirited obscenity. There's also a deus-ex-machina war buddy who provides the funding that makes the ending possible.
Still, in the end, I didn't really enjoy the book that much, to be honest. It was all a little too forced, a little too quirky. The war crimes are over-the-top but, hey, I've read that Miramax has purchased the movie rights, so maybe it's just me.
Private
by
James Patterson
My rating:
3 of 5 stars
"Private," the first book in the Jack Morgan series, is a relentless plot machine. Resistance is futile. Every chapter is bite-sized and fast-moving. Multiple plots are juggled with ease. Celebrities make cameos. The men are more manly; the women all sleep with Jack. One plot involves the NFL… accompanied by the mafia, of course. Another involves obligatory cyber-genius serial killers preying on young females. There's plenty of sex, violence and advanced forensics. In short, it's a typical late 2000s episode of "CSI" or "Criminal Minds," with the loose ends neatly tied up before a closing ad for Kraft Foods.
The thing is, you can't put the book down – and you can't argue with its success. It's like eating peanuts from the generous bowl the bartender always places in front of Jack because he's such a big tipper. You always think, "Just another chapter or two before I put this down…"
"Private" is published under the James Patterson Brand… ghost-written by Paetro and, judging from the acknowledgements, researched by a small army of assistants. It takes a village to be a best-selling author these days.
Wonder
by
R.J. Palacio
My rating:
4 of 5 stars
Two Evergreen Books
"Wonder" is a wonderful story, with great and uplifting messages ("Be kinder than necessary!"). It's a book I highly recommend for young readers. My only "critical" observation as an adult reader: this is definitely a young-adult book written for young adults.
Duh, right?
The point is, I've read, and more enjoyed, other YA fiction that is more nuanced. In "Wonder," you get sections of trite observation (every housekeeping instruction provided over a loudspeaker at a kid's first sleepaway camp), and black-and-white conflict resolution.
Still, the author is clever – and the story is (thankfully) told from multiple (non-adult) viewpoints. The point-of-view of the main character's sister is unexpectedly honest. Suspending disbelief, I was also won over by the guileless character of Summer, and it was refreshing to read an unironic account of a supportive family life.
It makes me sad to think that "Wonder"'s setting in Manhattan's "North River Heights" really might be mythical in more ways than one.
Charlotte's Web
by
E.B. White
My rating:
5 of 5 stars
I also felt guilty about thinking this book was not "adult enough" in tone, so I recently purchased a copy of "Charlotte's Web" on audible.com – if only to hear E.B White read his own children's story. It's been many years since I first read it.
What a treat to listen to! Despite having talking animals in a land that, unlike "Wonder," has little in common with where I live and society today, "Charlotte's Web" was genuinely enthralling. Go figure. I attribute this to the extraordinary craft of E.B. White's writing. If R.J. Palacio doesn't measure up in this regard… well, she's in good company, because I can't think of anyone else alive who does.
I do suspect, though, that R.J. Palacio's novel will age well. It has some timeless themes, and you should read it yourself. It's likely to be better than the upcoming movie, which, from previews, looks to be even more sanitized.
The Reluctant Fundamentalist
by
Mohsin Hamid
My rating:
4 of 5 stars
A work acquaintance recommended this book, and I'm glad he did. I was surprisingly touched by this coming-of-age story (Changez' changes), and drawn into its drama and unsettled (and unsettling) ending. With its Eastern roots, the tale reminded me of Queen Scheherazade, telling a story with an inconclusive ending so the king will let her live another night. The writing here is a bit idiosyncratic – a sustained monologue with an eerie undercurrent. It's thought-provoking, not literary.
Two things of subsequent interest to me: First was the courage of the recommendation, since the pivotal moment in the book is not politically correct – that is, the narrator's unexpected smile when viewing the news of the 2001 terrorist attacks. Second was the movie version, which I later watched, marveling at its makeover for the American box office. The female lead was Kate Hudson… un-ironically.
No Country for Old Men
by
Cormac McCarthy
My rating:
4 of 5 stars
With the movie (which I've seen, oh, about a dozen times) making the rounds on cable, I thought, "What about the book?" It doesn't disappoint. McCarthy's book adds context that's merely hinted at in some of the dialog in the movie version. But it's not critical context -- and I'm more impressed than ever by Joel and Ethan Coen's adapted screenplay. Which probably means more to them than the Oscar they received in 2008, I'm sure. There's absolute genius in both what they included and in what they left out. That said, and I know this is an unfair statement since the titular poem is a different medium, in a different time... both book and movie merely hint at the evocative power of Yeats' "Sailing to Byzantium." THAT is no country for old men.
Not My Father's Son
by
Alan Cumming
My rating:
4 of 5 stars
I started this one some time ago... then put it down. Midway through the first "then" chapter, I was pining for the lightheartedness of "Angela's Ashes." Still, I'm glad I recently picked it back up. Chapters ping-pong between "then" and "now" (in 2010) -- and, once you settle into this rhythm, it's easy to relate to someone telling an important story about his own life. Really, what's there to "review"? After all, it's not fiction.
On another level, it's hard to relate to this narrative of child abuse. At least, for me, there IS an element of fiction here. I have so many questions: how does the mother look the other way, for example, or how does the psychotic father blithely have a multitude of affairs? (I mean, aren't there two sides to every affair? So who ARE these women?) Suspending this disbelief, I trusted Alan Cumming and accepted his story. Which is, I suppose, the very nature of a talented actor's true talent.
Astrophysics for People in a Hurry
by
Neil deGrasse Tyson
My rating:
3 of 5 stars
This book made me feel so insignificant -- even more so because I can't write a review that better expresses my feelings than what
Jessica Rodrigues has already written
. The perspective that science provides on life, religion -- and, ultimately, my own limitations -- is pretty daunting. As Jessica so eloquently stated, "I wanted to love this book. I want you to love this book. Alas, I just felt overwhelmed."
The Handmaid's Tale
by
Margaret Atwood
My rating:
4 of 5 stars
Get the Special Edition sold at Audible. Why? 1. The roots of the original book are in audio (Offred's story was recorded, not written). 2. Claire Danes does a masterful reading job -- clarifying some of the idiosyncrasies of Atwood's writing style. 3. There's a new afterword by Atwood herself.
In it, she describes the work of any diarist as an act of hope. You never know if anyone will ever read any of it... you just hope someday someone will care, and it will make a difference. I feel like that describes my life in posting anything at all, including these book reviews, on social media.
As for the story itself, it raised many thought-provoking social issues... but, I have to admit, I was bored by most of it. I blame myself (once again, see my "Hillbilly Elegy" review, three books below). This type of fiction is not what I generally enjoy. Thank you, Claire, for making it bearable. Still, I know, this is a modern-day MUST READ. So if, like me, you must read it, grab THIS EDITION.
You've been forewarned. Are there any questions?
Born a Crime: Stories From a South African Childhood
by
Trevor Noah
My rating:
4 of 5 stars
Trevor Noah had me when he said, "You can be pro-cop AND pro-black" on "The Daily Show" last summer. Still, I knew nothing of his background, and when I saw all the great reviews for this book, I had to read it.
Half-way through, I was disappointed:
• frustrated by disjointed anecdotes that jumped between different periods of his young life,
• intrigued by the descriptions of poverty and racist culture related growing up in South Africa,
• but ultimately put off by stories of his adolescent love life (that cad! he never had an actual conversation with his prom date) and teen life of petty crime (that scamp! he set a house on fire, let a friend take a shoplifiting rap alone, and pirated music and fenced stolen property for spending money).
Here's some advice, though. Stick around until the last chapter. This chapter, made all the more relatable by all the background in the previous chapters about his mother and stepdad, was chilling in a way that no fictional account can match.
Five stars for the last chapter. This story may change your life. Three stars for the rest of the book.
Nevertheless: A Memoir
by
Alec Baldwin
My rating:
4 of 5 stars
"Never think this is all you are, or all you'll ever be." This advice Alec Baldwin received early in his career is, for me, a highlight of this book -- a love story about the acting profession and fatherhood, with some observations about tabloid journalism and politics on the side. The Audible version also features the author's great narration. And yet I see many one-star reviews of this book just for the politics. So, just for hoots and playing the role of Karma tonight, I'll give this quick read four stars. And I'll always remember that advice.
Hillbilly Elegy: A Memoir of a Family and Culture in Crisis
by
J.D. Vance
My rating:
3 of 5 stars
This is a book about 5-star people (the author and his grandmother), written by a 4-star writer, that's ultimately a 3-star book. I blame its marketing. Described as "part memoir, part historical and social analysis," the analytic parts are infuriatingly brief and shallow. I blame myself too. I was hoping the book would provide some magical insight on poverty and politics and current culture... but that probably doesn't exist.
The One-in-a-Million Boy
by
Monica Wood
My rating:
4 of 5 stars
A pleasant tale, and the Audible edition was expertly read (5 stars to Chris Ciulla!)... It's similar to, but didn't resonate as much with me as, "A Man Called Ove." I've read that the author struggled several years to write this book, and sometimes it shows. It seemed as if I were halfway through, as if stuck in the mud, for several days. But, in the end... as is usually the case, the struggle was more than worth the effort: a thoughtful, life-affirming story with broad context.
The Princess Diarist
by
Carrie Fisher
My rating:
4 of 5 stars
After reading other things by Carrie Fisher, a clever writer, I was thinking, "this is more of the same..." and sometimes even "this is less of the same..." as I listened to this Audible version. Then, about midway through, her daughter began reading excerpts from the diary her mother kept as a 19-year-old. It was chilling and evocative, and it made listening to the whole book worth it, twice over.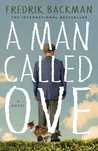 A Man Called Bob Ove
A Man Called Ove
by
Fredrik Backman
My rating:
5 of 5 stars
In my last Goodreads review (see below),
I ranted
like a grumpy old man about the value of "storytelling." So how unexpectedly great it has been to listen to a story (Audible version) about a literal grumpy old man and re-remember the lesson that a great story can change your perspective in life-affirming ways.
Yes, the grumpy-old-man-masking-a-heart-of-gold-and-an-intriguing-backstory has been done before. But this tale is unsentimental and rings true. Fredrik Backman, you had me at the first haunted words Ove addressed to his wife.
Not only is this pure storytelling at a high level, but this particular version of the story has been translated from Swedish to English. How hard is it to capture the rhythm of literature and not sound a flat note in another language? I used to have a Latin teacher, a mild-mannered Roman Catholic priest -- and every year he watched young scholars struggle with translating Catullus. It was an incredible experience for him, especially considering the source material. One thing he said he learned was captured in an Old World, no longer-politically-correct maxim: "Translations are like women; the more beautiful they are, the less true."
So I give this book an extra star because of its talented translator -- Henning Koch -- who seems to have produced an English version of this book that's both beautiful and true.
I'm also resisting an urge to that star away, since Ove's beloved "Saab" may someday re-appear as a brand and this book would then fall into the hands of that most reviled of all storytellers, the content strategist. But until that day comes, I stand by this review.
Is Storytelling Overrated?
In August 2015, Stephen King -- yes, THE Stephen King (if we are to trust Twitter's blue checkmark) -- tweeted: "A HEAD FULL OF GHOSTS, by Paul Tremblay: Scared the living hell out of me, and I'm pretty hard to scare."
So, who am I to argue the King? And yet... I found most of this story, save for some cleverly written blog entries by the main character, to be excruciating rather than scary. Perhaps because I raised two daughters in real life, and the plot here centers around two young sisters.
I also started to think about my grandmother as I slogged through this tale. She died years ago, but this book made me recall how she used to wonder why anyone read would fiction. "It's just silly stories," she'd say.
Now, admittedly, she was a Bible reader, so she did take some stories as a matter of faith (which this book dutifully ridicules). But, setting that debate aside, her main point was: "Why waste your time?"
Of course, here in 2017, storytelling is supposed to be the answer to everything... love, happiness, marketing, effective communication... you name it.
The Twitter background of my boss (who is real, despite not having a blue checkmark), even features this quote from Plato: "Those who tell stories rule the world."
As I listened to the Audible version of this book, though -- realizing it was a masterful writing job, and I'm sure the movie will be successful and that the author will be, if not already, rich -- I kept wondering, "Why am I wasting my time? Haven't I seen, read or heard all this before?"
In fairness, I picked up this book to be scared -- and, on one level, I think I am. But not because of all the predictable gore and manipulated shocks in this story.
I'm scared because I think my sainted grandmother might have been on to something, after all. Sometimes a story is just a cigar and a cigar is just a story. If the words aren't Great Gatsby transcendent, if the ideas they express aren't New Testament challenging or enriching, then what the hell am I doing here in 2017?
Am I simply spending my time begging to be frightened, or entertained?
"Tell me a story" may indeed be a building block of love (intimacy), happiness (connection), marketing (persuasion) and effective communication (acceptance).
It just doesn't get us any closer to greater meaning or insight or -- as I think of my grandmother -- redemption.
When Breath Becomes Air
by
Paul Kalanithi
My rating:
4 of 5 stars
This is the second consecutive book I've read that defies being "reviewed" (Harry Potter's tale, see below, being the other). "When Breath Becomes Air" is a testament and accounting of a man's life -- and death. Period. I would note, in review of Abraham Verghese's introduction, that Paul's friend promises transcendent writing and insight. Honestly, I found neither... despite that fact that Paul, in his own words, was truly heroic and inspiring. Besides, I don't think the author would have wanted us to look to him for transcendence -- or easy answers.
Harry Potter and the Sorcerer's Stone
by
J.K. Rowling
My rating:
4 of 5 stars
This book will be 20 years old this year, and there's nothing to "review" here. It's proven to be a fairy tale for our times, with an inspiring backstory about the author... and a catalyst for a generation of new readers. Magical things, all. Still, reading this for the first time in 2017 (or "listening to it," since it was only recently made available on Audible), it simply reminders me how quickly two decades can pass. I can't otherwise relate. The magic in my life is that I can close my eyes and vividly see my family years ago at the dinner table. We're laughing. It's a lively conversation. I've just asked my young daughters what they thought of the book. You can only imagine what Maddy had to say.
A Monster Calls
by
Patrick Ness
My rating:
5 of 5 stars
Just terrific... in both the modern and archaic meaning of that word. How is it that young adult fiction today is more nuanced than adult fiction (I'm giving you side eye again, "The Girl on the Train")? The characters here don't react in stock ways; the story isn't predictable. The end, so sadly, is... not in the literary sense, just in real life.
Scrappy Little Nobody
by
Anna Kendrick
My rating:
4 of 5 stars
My life -- and probably yours too -- has almost zero intersection with Anna Kendrick's life. So it's pretty amazing that this scrappy little book is full of stories that are not only funny, but also relateable. God knows how. My only criticism: If only she would stop telling us how un-cool she is. I mean, I think I have that same goofy photo of me as a teenage nominee trying to blend with the crowd at Sundance. But Mom must have misplaced it.

Born to Run
by
Bruce Springsteen
My rating:
5 of 5 stars
Springsteen's story is full of bombast, just like all his best songs. He isn't Shakespeare, and he doesn't try to be. His performance here is unnervingly honest and more than occasionally poetic. Struggling young musician, ego-centric band leader, loving father and friend, sympathetic wrestler of demons of hereditary depression… he describes what it's like to rehearse "Tumbling Dice" with the Rolling Stones in close quarters, or perform for hundreds of millions of people at the Super Bowl, or struggle to find solace and meaning in his turbulent relationship with his dad.
He also describes the late-in-life phenomenon of spontaneously bursting into tears at odd moments.
I know what that's like. It happened to me once while commuting home on Route 287 when the radio unexpectedly started to play a song that reminded me, full-throttle, to show a little faith… there's magic in the night.
Hamlet, Prince of Denmark
by
A.J. Hartley
My rating:
3 of 5 stars
To Read or Not to Read?
In this book, a Shakespeare scholar (Hartley) and former journalist (Hewson) have novelized the story of Hamlet for modern audiences. 'Tis is a noble effort, I suppose… reminding me of an iPad app for cats, with lots of sudden, random movement.
Before the play-within-a-play begins, in the space of seconds, Hamlet punches a stone wall then sings and dances maniacally. Seemingly, the young prince is always moving forward, not backward; upward, not forward; and always twirling, twirling towards freedom. (Apologies to the Kang character in "The Simpsons"). The action is so compressed here that Rosencrantz and Guildenstern arrive from half the known world away to appear in the king's court within hours of being summoned. This takes two months in the actual play.
The avuncular Polonius becomes a scheming political operative. Think Kevin Spacey in "House of Cards." In this book, Ophelia carries Hamlet's love child and is subsequently murdered by the traditionally minor character Voltimand, upon whom the authors have bestowed Sicilian mob ties. Hamlet – think Tom Hanks in "Captain Phillips" -- battles menacing pirates. And then there's the plot twist of "A Beautiful Mind," where a main character Russell Crowe thought existed in real life turns out to be only the figment of Hamlet's imagination.
The famous soliloquies are only hinted at here. So, in the end, it's easy to smugly dismiss this as "Shakespeare without the poetry"… a tale of sound and fury, signifying nothing. But it has enough elements of Entertainment Weekly magazine in the plot to ensure the failure of any student using this text as a replacement for actually reading or seeing "Hamlet."
So I give it three stars for that.
The Highwayman
by
Craig Johnson
My rating:
3 of 5 stars
It's a story about the supernatural. No, there's a rational explanation for everything. But wait, something else happened that can't be explained. No, there's a big reveal explaining everything at the end of the story. But wait, that wasn't the real ending... there's something else that can't be explained.
Stuff I've Been Feeling Lately
by
Alicia Cook
My rating:
5 of 5 stars
Just on general principle, I think every collection of poems deserves five stars. And this one is more clever than most, with proceeds for a good cause.
We're All Damaged
by
Matthew Norman
My rating:
4 of 5 stars
How much did I enjoy this? As soon as I finished, I bought Matthew Norman's only other and previous book, "Domestic Violets." Perhaps I'm just a sucker for the Manic Pixie Dreamgirl. The one here is from Kansas City, living in Omaha... and, given the title of the book, she's existentially flawed. But this is a quick, enjoyable read. It includes humorous dialog and observations, and (still scarred from "The Girl on the Train") I'm happy to report that not all the characters are cringe-worthy. This book has also introduced me to Wilco's "Yankee Hotel Foxtrot." So, thank you, Mr. Norman... and please write another.
She Made Me Laugh: My Friend Nora Ephron
by
Richard Cohen
My rating:
3 of 5 stars
Sleepless in New Milford, NJ
In "She Made Me Laugh," we learn that writer/director Nora Ephron is someone who would lead friends on a tour of Italy's great restaurants, arrive late at one, and then stand and make an insulting gesture to the entire wait staff because they weren't attentive enough.
This is what passes for loveable to Ephron's friend, Richard Cohen, the Washington Post columnist and author of her bio.
Well, maybe not "loveable." Even Cohen seemed to have mixed feelings about this anecdote. Perhaps (permitting me to put words in the head of a much-more-accomplished writer) he thought, "Nora has spunk!" -- in reference to a scene from the old Mary Tyler Moore Show in the type of 1970's newsroom that Cohen and Ephron both obviously adored.
But, like Lou Grant, I hate spunk. So while Ephron may have made Cohen laugh, the sensibility on display in this book often made me cringe.
Cohen lovingly depicts an era when media and literary gatekeepers hobnobbed aboard David Geffen's yacht or at a Ben Bradlee and Sally Quinn dinner party. Once, after being slighted this crowd, Cohen proclaims, "That summer, the Hamptons did without me."
I'm glad that world doesn't exist anymore. These summers, the Hamptons are doing without all the best journalists and artists and writers. They live, create and "summer" in all corners of the world, enabled and connected by technology. There are no boundaries or gatekeepers. Everyone can be critic, or a star.
These days, the only sure way to tell a decent person from an asshole is if he or she is kind to the wait staff.
Two good things came out of reading this book, however.
First, I am now much more aware of Ephron's entire career, and I eagerly look forward to reading more of her writing. Before now, I had thought of her as the writer/director of "Sleepless in Seattle" and thought she had written the famous scene in "When Harry Met Sally," which, it turns out, was improvised by Meg Ryan, Billy Crystal, and Rob and Estelle Reiner.
Second, I can now channel my inner Nick Carraway, since there are several remarkable anecdotes in this book involving the actor Tom Hanks.
So now, as the sun sets on this review, I see a vision of Hanks from across an imaginary lawn. "They're a rotten crowd," I shout to him, thinking of all his rich friends summering in the Hamptons. "You're worth the whole damn bunch put together."
Different Seasons
by
Stephen King
My rating:
4 of 5 stars
I REALLY enjoyed "The Shawshank Redemption," despite having seen the excellent movie adaptation. I haven't seen "Stand By Me" or "Apt Pupil," the other two movies spawned by three of the four stories here -- but there's probably no need to now. In the afterword, King writes that these stories were packaged together because they were un-sellable as separate novellas. And yet, I seem to prefer his novellas and short stories. They give King enough room to breathe without turning each story into a reading marathon. Just a few hours well spent.
Trying to Float: Coming of Age in the Chelsea Hotel
by
Nicolaia Rips
My rating:
4 of 5 stars
Another attempt to read about someone else's life NOT like my own. And, indeed, this young woman is likely the anti-Bob. Good for her. I wasn't as drawn into her stories as I had hoped (not being a middle-school-aged girl in Manhattan), but, spoiler alert, when I read to the very end about how this book came to be... I knew it deserved an extra star just for that. That is, for her dad.
The Girl with the Lower Back Tattoo
by
Amy Schumer
My rating:
4 of 5 stars
Successful comedians are fascinating -- hard-working, intelligent, thick-skinned and introverts at heart. Great story-tellers too. So what's not to like? Amy's humor isn't for everyone, but what a sad world it would be if people weren't pushing boundaries and everyone's taste was the same. Reading this prompted me to enjoy some of her videos, and it also fortified me against some hate-filled commentary I received after posting something on my blog,
Lost in New Jersey
, about hate speech posing as humor. It was just a small taste of the criticism Amy must face all the time. Bless her.
I'm Just a Person
by
Tig Notaro
My rating:
4 of 5 stars
Just wow. And here's a
great review by Jessica
that I agree with and would be hard-pressed to add to.
View all my reviews
The Taliban Shuffle: Strange Days in Afghanistan and Pakistan
by
Kim Barker
My rating:
4 of 5 stars
I'm in awe of journalists like Kim Barker, and this is a particularly insightful, historical and, yes, entertaining read. There's no trace of pretentiousness here, and the author isn't afraid to turn a critical eye on herself, often exhibiting a global one-percenter's peculiar brand of boorishness and narcissism. The Tina Fey movie doesn't do this book justice, and it shows how shallow popular, formulaic storytelling can be. You can't make this stuff up, and there's no conveniently packaged Margot Robbie foil to add box-office appeal.
When the Yankees Were on the Fritz: Revisiting the Horace Clarke Years.
by
Fritz Peterson
My rating:
2 of 5 stars
This is one of the oddest books I've ever read, so I give it an extra star for quirkiness.
Odd editing... riddled with typos, exclamation points, poor grammar, bad exposition (mentioning something as if it had already been explained, then explaining it later), and repeated phrases, anecdotes and even whole sections.
Odd theology... the moral I gleaned is that you can apparently be as big a jerk as you want in life because God forgives everything.
Odd racist overtones... considering that the three teammates called out for lack of hustle were the three black position players during most of Peterson's time with the Yankees; at the same time, almost all the white players are uniformly described as "good guys" with "great wives."
Odd life advice... don't buy life insurance or root for the Mets, but be sure invest in real estate (unless it falls into the hands of your first wife during the divorce settlement, then you can obsess about real estate values for 40 years).
Oh, parenthetically, about that divorce: Odd that this book glossed over the one thing Peterson is most known for... that he swapped wives and children and family dogs with a teammate in 1973. Oh, but that will be the subject of another book, it's explained.
Mr. Peterson, you were a splendid pitcher for the Yankees many years ago. I rooted for you as a boy. Thank you for bringing back those memories. I admire your professional career and if you ever do draft another book, please contact me before self-publishing again.
Odd, but I think I may be able to help you. I'd edit it for free.
End of Watch
by
Stephen King
My rating:
3 of 5 stars
"Here we are now, entertain us..."
The completion of this trilogy has cemented my admiration for Stephen King as a storyteller. That's a truly wonderful thing -- so, thank you, Mr. King for the many hours of entertainment. My only hesitation in reviewing all this is about what it all means. The story here, for example, exploits paranormally assisted teen suicide as the vehicle for yet another story about yet another serial killer. In lesser hands, this might be a bad episode of "Criminal Minds." But, in greater hands -- like Stephen King's -- well, let me put it this way: I once read him describe writing as "magic" and say its purpose was to enrich the lives of readers. As good as it is to be entertained, I wonder if it's not too much to expect greater things from those who have the ability to create great magic.
Being There
by
Jerzy Kosiński
My rating:
3 of 5 stars
The movie's better than the book, which hasn't aged well since I read it in college. The advances in technology and information access since then have made the story's premise, which many believe to have been plagiarized, even less believable. Still, there's a kernel of truth at the story's center that's timeless, thought-provoking and important... especially in this election year.

The Girl on the Train
by
Paula Hawkins
My rating:
2 of 5 stars
I value your time too much to write a review that mirrors other criticisms of this plot-twist-driven book filled with unsympathetic characters. Let's just say I felt worse about life after listening to this. One silver lining: I can now empathize with my sainted grandmother, who once told me she never read fiction because she considered it useless.
Bettyville
by
George Hodgman
My rating:
3 of 5 stars
Last week I was struck, in a negative way, by a piece of advice to writers that I stumbled upon on Twitter: "Storytelling trumps beautiful writing, every time" (Lisa Cron). I thought of a book like "Lolita," which is genuine art with a pretty cheesy and inauthentic "story." Even the great "Great Gatsby" has a pretty slim plot. So I totally rejected that advice... and then I read this memoir.
It's beautifully written. Still, you could start reading any random page and pick up right where you left off... no matter where you left off. Maybe my brain has been programmed to reject memoirs by all the other writers who are following Ms. Cron's advice... but I would have appreciated more structure here, unless the structure here is meant to mimic Betty's addled mind -- in which case, this is genius.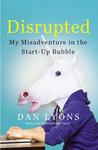 Disrupted: My Misadventure in the Start-Up Bubble
by
Dan Lyons
My rating:
5 of 5 stars
A Beacon of Hope for Lesser People
Looking for a scary read this Memorial Day weekend? Try "Disrupted: My Misadventure in the Start-Up Bubble" by Dan Lyons.
His memoir is far scarier than anything I've read recently by
Stephen King
– and it's also funnier (thinking back to the author's description of how a newsroom might react to Molly the teddy bear) than most anything I've read or seen recently, except for HBO's "Silicon Valley."
Wait. Lyons is a writer for "Silicon Valley," and he was also one of my cultural folk heroes from the mid-1990s when he blogged as Fake Steve Jobs. So the "funny" part is understandable.
But why is this book scary?
Because good satire is always scary – and this is a tale of ageism, greed, abuse of power and double-talk. Because it raises important questions, yet again, about the stability and underpinnings of U.S. financial markets. And, finally, because there's a scene with the author's young son that chillingly portrays the impact of job loss on family life.
But what of all those young HubSpot workers – the real people (innocent bystanders?) seemingly caught in the middle of this tale?
I feel for them all. And I'm scared for them too.
In the end, Lyons is a solitary figure, fighting against time and seemingly always misunderstood. He winds up paranoid for his family's safety and worried about his children's future.
But the very fact that he's fighting his battles with wit and insight gives me hope.
To steal a favorite closing line from "Mistress America," a recent Greta Gerwig/Noah Baumbach movie: "Being a beacon of hope for lesser people is a lonely business."
Namaste.
The Last Mile
by
David Baldacci
My rating:
3 of 5 stars
No detail is too small for Amos Decker, and small things lead to improbably large and complex connections in this entertaining tale. Everything's all about the plot in this mass-market action thriller. It's worth the time spent reading or listening to -- and I should probably add a star since the book also takes on the important issue of capital punishment. But I think I'll save that star for my next read of a Sherlock Holmes tale, where no detail is too small, larger issues are explored, and where the characters, the writing and the settings are more evocative.
Never A Good Time: A Memoir
by
Jack Hoey
My rating:
5 of 5 stars
Do yourself a favor. Buy this book and read it before Mother's Day. When you get to the line in Chapter 14 that begins, "I thought about you every day of my life..." well...
My heart skipped a beat. And, full disclosure, I also enjoyed reading this short book because it was written by a former colleague who's an excellent writer. These stories are real, and it doesn't get any better than this, Jack.
The Turn of the Screw
by
Henry James
My rating:
1 of 5 stars
There appears to me, moreover, as I look back, no more telling aspect of this book review more extraordinary than the mere fact that, in spite of my tension and increasing anger at Henry James' writing style, I literally saw it through to its damnable conclusion. Adorable as was the sound of Emma Thompson's voice in truth, I now reflect, that I had, in a seemingly imperceptible manner, even grown to hate her too!
Would exasperation, however, if relief had longer been postponed, finally have betrayed me? It little matters, for relief arrived. I call it relief, though it was only the relief that a snap brings to a strain or the burst of a thunderstorm to a day of suffocation. It was at least change, and it came with a rush – a plain-spoken man's disembodied voice that broke forth with the salutation, "Audible hopes you have enjoyed this program!" When, in fact, I had not.
Boys in the Trees: A Memoir
by
Carly Simon
My rating:
4 of 5 stars
The Half-Life of Carly Simon
This is an enjoyable listen – and I do mean listen, since the audio version of this autobiography is read by the author and includes a musical score woven throughout – about the first half of Carly Simon's life.
The narrative basically ends in 1984, when Carly (as I'll take the liberty of calling her) visits the obnoxious CEO of the publishing company that bears her father's name. Suffice it to say, I'm very glad that this book has been published by Macmillan.
Still, it's an enchanting read – in the same way her 1988 song "Let the River Run" (too current to be mentioned in this book) can enchant you with lyrics that, while poetic and evocative, don't necessarily make sense if you think too much about them.
That's exactly what happens with the writing here too. It so often, and sometimes infuriatingly, lapses into semi-poetry. But Carly uses just enough significant detail about the often-shocking incidents of her life that you feel compelled to keep reading (or listening).
Charmed or bewitched, I stayed for the whole show… a "final" chapter, an epilog, then two more "chapters" (a song and a legal disclaimer). Her stories took me back to high school and the anthems of my first girlfriend -- from first kiss ("Anticipation") through breakup ("That's the Way I've Always Heard It Should Be"). I never knew that Carly passed right underneath my first apartment in New York one night on her way to confront James Taylor's lover. I recalled, years ago, first hearing her cover of Cat Stevens' "Into White," and thinking, "Wow, that's random." After listening to this book, I learned it wasn't random at all.
So, for a few hours, I got to hang out with the cool kids, and realize that, hey, they're just people too. In fact, even though Carly still loves him, good ole' JT is a bit of a self-centered jerk, isn't he? But then, the same might be said of me – and I'll really have to hustle to contribute even a sliver of as much beauty to the world.
I'm awestruck by anyone who can look back on life without having to say, "I wish I had done that." I appreciate, and admire, that Carly's half-life makes for a pretty full, and memorable, book.
It will certainly be in my head the next time I visit Martha's Vineyard. I'll wander hand-in-hand with my wife on some street Carly might happen to be… and she won't even know that we passed right by her.
Dark Places
by
Gillian Flynn
My rating:
3 of 5 stars
I started this book three times, and gave up three times, because I couldn't get past the dark opening chapter. Finally, I made my way through and found that this was another good read by Gillian Flynn. Not as good as "Gone Girl," but better than the earnest movie adaption of this same book, which I later watched on Amazon Prime. If you like this author's other stuff, you won't be disappointed.
The Andromeda Strain
by
Michael Crichton
My rating:
2 of 5 stars
I expected much better from Michael Crichton. (I read "Jurassic Park" earlier this year and was delighted by it.) Very dated. Well, of course, the tech aspect is, but did it really need to include long narrative passages about computer printouts? I remember this book, and the movie, from when I was younger. This hasn't aged well, though. Might have given this 3 stars, but according to Goodreads' scale, 2 stars means, "It was OK." Which about perfectly sums up my feelings here.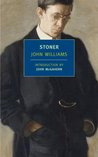 Stoner
by
John Williams
My rating:
2 of 5 stars
I wanted to like this book; I really did. Everyone else gives it great reviews. So it must be me. But -- OMG -- this book, to me, was a several hours' long definition of the word "dour." Save yourself some time. Look up the word "dour" in the dictionary for yourself. Or bleak. Or uninspiring.
Straight to Hell: True Tales of Deviance, Debauchery, and Billion-Dollar Deals
by
John LeFevre
My rating:
1 of 5 stars
The
@GSElevator
tweets are entertaining, just like John LeFevre's short articles. But you can appreciate those bite-sized posts in the context of real life... ironic, sad, insightful, pathetic. Here, there is no context. It's ALL supposed to BE real life -- and it's unrelentingly repellent. Life is too short to read this.

The Martian
by
Andy Weir
My rating:
4 of 5 stars
Just excellent. Lots of science, but held my attention throughout... like the best science teacher you ever had in high school. The larger story... about all the time, money, effort to save one life... would make for an interesting read from a great philosophy teacher!
Go Set a Watchman
by
Harper Lee
My rating:
4 of 5 stars
One of my
all-time favorite writers
, Harper Lee, originally submitted this novel for publication in 1957. Her editor, Tay Hohoff, was enamored by the childhood flashbacks in the novel, and she recognized Ms. Lee's obvious talent. But Ms. Hohoff also recognized a weak plot, and she encouraged the extensive re-write that eventually became "To Kill a Mockingbird." The two novels offer the same voice, many of the same characters and the same writing style (
take that
,
Truman Capote
), but they are vastly different in their appeal and impact. Proving, I suppose, that every writer needs an editor. Still, it's Harper Freaking Lee, and even this smaller version of Atticus Finch deserves 4 stars... mostly because I can't give his "To Kill a Mockingbird" version 6 stars.
PS -
We can't help but remember our heroes the way we knew them first. This
2016 British poll
suggests that either nobody read "Go Set a Watchmen," or readers rejected it as bogus.
Lolita
by
Vladimir Nabokov
My rating:
3 of 5 stars
I was half the age of Nabokov's protagonist when I first read "Lolita" – and it enthralled me. As of my last reading, just a few weeks ago, I'm about the age of Nabokov himself when he wrote his love letter to the English language. And it repelled me. (You can always count on a Goodreads review for a fancy prose style.)
I guess I'm a grownup now. I've helped raise two daughters in the meantime. And, over time, I've come to understand that no one is as smart as they think they are. Even the genius Vladimir.
"Genius" is a word that appears many times in this book, by the way – the author seems quite enamored with it. Odd that there are very few words relating to the impact of the nearly world-immolating warfare that had recently ended. Or, say, any description of how Humbert and Lolita might have managed to spend Christmas Eve together.
That would be too real and too prosaic. And this, this book, is a work of Art. All the real-life horror in "Lolita" is masked by language -- the demeaning and beating of women, deaths by childbirth and cancer, Humbert's monumental callousness and narcissism, poor Charlotte… As for Humbert's great poetic love, it's really nothing more than pedophilia played out in prostitution, threats and manipulation, as Lolita cried herself to sleep every night.
There's nothing wrong with artifice and pretty words. Every Memorial Day weekend, I find myself re-reading "The Great Gatsby," and it never ceases to enchant me. It's become a favorite of my daughter's too.
I actually enjoy life as a sentimental wretch. It's just that I now realize that Humbert Humbert isn't a kindred spirit. Instead, Humbert is really just Vladimir's comical Gaston Godin character with a better haircut.
And, about that haircut, Vladimir. I mean, about that barber in Kasbeam who cut Humbert's hair while telling stories of his long-dead son as if he were still alive…
I wonder if perhaps his story would have been the more poetic one to tell.
Another Little Piece of My Heart: My Life of Rock and Revolution in the '60s
by
Richard Goldstein
My rating:
3 of 5 stars
This is a marvelous memoir, and I'm split between rating it 3 or 4 stars. Personally, I'd give it 4 -- but only because what I liked best about the book was that the writer's career path and point of view on many topics are seemingly the exact opposite of my own. I don't know whether that POV would translate well to anyone reading this review, however. And, I think, after all, this view of the '60s is probably a little more self-centered than truly insightful. Yet I was thrilled to see the legendary Clay Felker make a cameo here (and, of course, Janis Joplin too!)-- and I do admit to being jealous of the anti-me author. Through the magic of the Internet, I even sent Richard a note about the book. He politely replied, and the universe didn't implode.
The Speechwriter: A Brief Education in Politics
by
Barton Swaim
My rating:
3 of 5 stars
Oh, my, but Barton Swaim seems to have had the worst. boss. ever. OK, well maybe not the absolute worst... but this is pretty entertaining stuff if you have a PR job. Or even if you're simply an aficionado of the Orwellian doublespeak of politics. I think this book would appeal most to an acquired taste. My taste, yes; but perhaps not yours.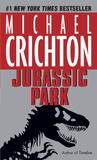 Jurassic Park
by
Michael Crichton
My rating:
4 of 5 stars
After recent disappointing forays into books I had remembered fondly (
Inferno
,
The Invisible Man
,
Breakfast at Tiffany's
), I noticed that audible.com had recently released the unabridged version of this 1990 book in time for the new 2015 movie and figured, what the heck, maybe the fourth time's the charm. I was right. What a fun listen. Great imagination, intelligent insights, even touch-screen computers making an appearance years ahead of their time. I would have given this guilty pleasure 5 stars, but my interest flagged after the midway point, with one chase scene after another while a little girl whined in the background. That said, if scaled against
Pride and Prejudice
, this deserves 12 stars. The lesson here for me: maybe I should take things a little less seriously... and sometimes just enjoy the ride.
PS- Having just re-watched the movie, I also appreciate that the script was an outstanding adaptation. Now, if only Michael Crichton, David Koepp and Steven Spielberg would take a crack at "The Great Gatsby"...

The Girl with the Dragon Tattoo
by
Stieg Larsson
My rating:
4 of 5 stars
This book is my guilty pleasure. I don't like books that have been translated from another language. I don't like long books. I don't like books about serial killers. And then I started to listen to this on audible.com during my commutes this spring, and I found it perfectly entertaining. Perhaps my next read/listen should be a self-help book on re-evaluating who I think I am and what I think I like.
Seasons in Hell: With Billy Martin, Whitey Herzog and "The Worst Baseball Team in History" - The 1973-1975 Texas Rangers
by
Mike Shropshire
My rating:
2 of 5 stars
Snark without heart... Mike Shropshire's writing is unrelentingly "clever" and a bit of an acquired taste. I didn't acquire it. I was expecting "Ball Four" but got "Hit by a Pitch" instead. If you like to listen to people brag about their drinking exploits or enjoy jokes about alcoholism, this is the book for you. If you like baseball, the one save here is the author's portrayal of Whitey Herzog.

The Maltese Falcon
by
Dashiell Hammett
My rating:
2 of 5 stars
tl;dr - I confess. I can't finish this. I'm having flashbacks to "The Invisible Man" -- a book I fondly remembered from many years ago that, sadly, hasn't aged very well. I know, I know, maybe I'm the one not aging well. Still, I'm tired of reading books filled with unsympathetic characters. Also, Dashiell doesn't help out a bit. There's nothing significant or spell-binding about detail simply piled upon detail or repetitive descriptions. Life is just too short for this. On the bright side, thank Humphrey Bogart, there's still the superb movie version. Although I'm now afraid to try to watch it again.
The Invisible Man
by
H.G. Wells
My rating:
2 of 5 stars
What better way to survive another day of bitter cold and snow in New Jersey than to cozy up with a book I fondly remembered from my distant past? Besides, now I could appreciate the deeper meaning about what it means to be an invisible member of society, right? Wrong, and doubly wrong. The plot here is very slight, much of the writing reads like an accumulation of stage directions, and I found no deeper meaning. The only archetype I could equate pompous Griffin to in modern society would be the self-centered jerk driving a Lexus behind tinted windshields while doing 80 on the New Jersey Turnpike (and probably texting). I'll rate this 2 stars: one, because it was mercifully short and two, because maybe the weather has just made me cranky.
Flash Boys: A Wall Street Revolt
by
Michael Lewis
My rating:
4 of 5 stars
Following are six book reviews in one... Here's the thing: I've recently neglected Goodreads, and I haven't posted any reviews here since my mild diatribe about Graham Nash's autobiography,
Wild Tales: A Rock & Roll Life
. Oh, I still stand by what I wrote, but it now seems shrouded in a distant past.
Fresher in mind are the books I've enjoyed over the past three months (and a big plug here for
www.audible.com
, which makes my traffic-filled commutes and gym Stairmaster sessions tolerable). There are six in all, starting with "Flash Boys," which I enjoyed greatly and would heartily recommend. Michael Lewis is a wonderful writer, and every other book here gets 4 stars just by association with him.
How to dispatch the rest? Well, I've picked the titles at random, in pairs beginning with "Flash Boys," to post three short observations about each set and point out a common denominator. It's my new parlor trick… fractured book reviews:
Flash Boys: A Wall Street Revolt
/
Heaven is for Real: A Little Boy's Astounding Story of His Trip to Heaven and Back
Both these books are about time. One is measured in microseconds; the other in eternity. Reading "Heaven Is for Real" was an easy sprint… and the movie adaptation happened to be playing on cable at the same time. So I listened to the book one day and watched the movie the next. The movie is much better; it's not great, but it could have been a disaster, and it made me cut the book some slack… given the childish/childlike descriptions of Heaven. "Flash Boys," on the other hand, was a delight to savor. The moral of both? Salvation, in this world, is unobtainable in any form. And everything, ultimately, is just a matter of faith.
As You Wish: Inconceivable Tales from the Making of The Princess Bride
/
Yes Please
These two books remind me how hard people work to get to the top of their professions. "The Princess Bride" is one of my favorite movies, but I had no idea how much care, time, effort, planning and talent went into its making until reading this tribute by actor Cary Elwes. Meanwhile, Amy Poehler, it seems, didn't spring up fully formed on "Saturday Night Live." She spent thousands of hours perfecting improv and comedy -- the way Steve Martin in "Born Standing Up" described playing thousands of club dates before he became an "overnight success." Or the way the Beatles played hour after hour on stage for years to develop their distinctive sound. Both books also benefit from the audio format, since both include entertaining cameos from guest voices. My kids may well someday read versions of these books featuring holograms.
The Girl on the Train
/
The Bell Jar
Both, it turns out, are first-time novels. "The Girl on the Train" has become a respectable current commercial success, and "The Bell Jar" is a well-respected literary success from 50 years ago. Both (despite the new technology evident in "Train") have a timeless quality too – a mark of their two talented writers. Both books, however, are filled with what I found to be not very likeable characters… main and otherwise… so it was hard for me to care much about them all in the end. It's true, Sylvia, and there's nothing you can do. I couldn't relate to you. Yes, even you.
Wild Tales: A Rock & Roll Life
by
Graham Nash
My rating:
3 of 5 stars
Well,
my
life certainly hasn't been as interesting as Mr. Nash's... and I bet yours hasn't been either -- especially if, like the poor wretches he writes about in his home town ("Cold Rain"), you go to work every day, pay your taxes and don't do drugs.
In the incestuous other-world of classic rock, you can hate guns but then tell loving stories about your best friend shooting people. You can live on mini-compounds of homes on dozens of acres of land, and be a voice for conservation. You and your mates can ravage your voices and squander a good bit of career productivity on drugs and possessions (with women seemingly placed in that category until you reach middle age), and yet profess that music is always first and foremost. But then you can also helicopter in to benefit concerts and raise money for good causes too -- so what do I know?
I read this book because I enjoyed the early CSNY ("Our House" was a staple on my high school's jukebox for years after the song came out), and Graham Nash's public persona seems refreshingly likeable. And, very likely, he's a great guy in real life. Here, though... well, I wanted to give this book only 2 stars. I found it more preachy than descriptive or insightful, and it made me feel... well,
small
.
However, I listened to the audio version, which is read by the author, and every once in a while Graham Nash breaks into song. So I gave it an extra star.
What If?: Serious Scientific Answers to Absurd Hypothetical Questions
by
Randall Munroe
My rating:
3 of 5 stars
Can't lie, I'm a little disappointed in this book.... likely because I listened to the audio version. "Fun science" doesn't translate into a compelling narrative when read aloud. One absurd chapter seems like the next, forming a deadening plasma (a common word in the book) over my consciousness, rather than a few hoped-for moments of apricity (favorite word in the book).
SPOILER ALERT:
Many of the chapters conclude with the end of the world.
The Postmortal
by
Drew Magary
My rating:
3 of 5 stars
This book is imaginative and thought-provoking. Sometimes I got the feeling that the author was just winging it - but I consider that evidence of natural talent. The plot did veer off in odd directions toward the end... and some scenes make "The Grapes of Wrath" seem like a musical comedy... but I like that fact that I couldn't anticipate where this was headed. I should probably give this 4 stars instead of 3, but the author is a notorious hater of my alma mater (in fact, that's why I chose to read this book), so I'm going to be a bit arbitrary about this. Just like the way SEC officials are in calling offensive pass interference.
Breakfast at Tiffany's
by
Truman Capote
My rating:
3 of 5 stars
A raining morning read. Most reviewers describe this story as grittier than the movie. Indeed, Holly is unlikeable on the printed page... and racist to boot. Audrey Hepburn makes the Holly here unrecognizable (although racism in the movie was not exorcised either, Mickey Rooney). After reading this and recently re-reading "In Cold Blood" and "To Kill a Mockingbird," I suspect Harper Lee had much more influence on "In Cold Blood" than is generally recognized.
Landline
by
Rainbow Rowell
My rating:
4 of 5 stars
An unexpected pleasure. The setup was sweet ("what if you could talk to a loved one when they were still in the past... and they thought they were talking to you in the present?") and the dialog, like the main character, was very clever. My interest flagged a bit toward the end, with even the author in the main character's voice joking about Capra-esque endings. But how could I resist anything using metaphors of landline phones and unchargable cells? If there was a sequel and it followed the pace of technology, the follow-up story would be about a conversation with a loved one in the future.
In Real Life: Love, Lies & Identity in the Digital Age
by
Nev Schulman
My rating:
4 of 5 stars
"Life is that happens when you're busy not looking down at your smartphone." That's a quote
@NevSchulman
comes very close to using in channeling John Lennon in "In Real Life: Love, Lies & Identity in the Digital Age." And – despite the fact that I work for Verizon and have both respect and wonder for the power of mobile technology – I believe this comes very close to the core of many of today's relationship problems.
So I was fascinated with the first half of this new book and the profound insights the author gained from his "Catfish" documentary and MTV show.
The collaborative narrative woven by Nev Schulman and Angela Wesselman rivals anything I've read about the fictional Glass family. I wonder, are the stories of today's online relationships this generation's version of J.D. Salinger?
The book's second half devolves into relationship and life advice, primarily for younger unmarrieds – all good stuff, but not as compelling to me as the poignant catfishing stories.
The Good Girl
by
Mary Kubica
My rating:
3 of 5 stars
"Good Girl" equals "good read," does not equal "Gone Girl."
Since I had read reviews about a "surprise ending," it wasn't much of a surprise by the time I got there.
To Kill a Mockingbird
by
Harper Lee
My rating:
5 of 5 stars
Oh, my... THIS is a great book. It had me at "Macomb was a tired old town..."
My Salinger Year
by
Joanna Rakoff
My rating:
4 of 5 stars
Oddly, "My Salinger Year" had very little to do with JD Salinger. It was a fine coming-of-age story set in mid-90s New York City. I could hardly wait until the narrator figured out how loathsome her live-in boyfriend was. She finally did, and she finally read "The Catcher in the Rye" too. Oh, and she met "Jerry" Salinger when he came into the office once. If you want to read about his heart-rending fan mail, the author wrote about that in Salon a few years ago. So you can just read the highlights there, if you want to skip the details about a tiny slice of Brooklyn and life at a quaint literary agency. Which does indeed have its own charm.
PS- The movie version, which I watched in 2021, is extraordinarily well done :)
Endurance: Shackleton's Incredible Voyage
by
Alfred Lansing
My rating:
4 of 5 stars
Outstanding piece of old-school journalism. Outstanding story. What a great read! You can argue it's a five-star book, and you could probably convince me. Why, then, my missing star? There's no attempt to ascribe meaning to any of this grand tale. Flippantly, I thought of referring to this as "the Book of Job… on ice," but the Book of Job has philosophical and moral context. What drove these men? It couldn't have been
just
the instinct to survive. Furthermore, the writing is
so
matter-of-fact that I have come to dread the word "furthermore." Typically (yet another drinking game?), the author would describe a litany of woe that you'd think would be unendurable – and then follow it up with a sentence that begins, "Furthermore…"
The Mockingbird Next Door: Life with Harper Lee
by
Marja Mills
My rating:
4 of 5 stars
Let Us Now Praise Harper Lee
After reading "The Mockingbird Next Door," I admire Harper Lee even more -- and I didn't think that was possible.
I can't fathom why the celebrated author, now 88, says she never authorized the book. There's too much detail here to disavow (the whole scene of watching "Capote" in her living room, for example). These details describe a smart, witty, engaging, opinionated and proudly unconventional woman who was born and raised at the right time, in the right place, and who had just the right artistic temperament, to produce what might be America's greatest novel.
I love the Harper Lee portrayed in this book... the aging, lively and complex author who never wrote a second novel. And what difference does that make? If the Devil himself offered 10 million writers the chance to tell only one story of the caliber of "To Kill a Mockingbird," he'd be able to purchase 10 million souls in a heartbeat.
I feel, in fact, embarrassed that Lee had to put up with the rest of us clowns in this new millennium. I cringed reading Marja Mills' description of watching the 2004 Super Bowl with the Lee sisters. Were those really erectile dysfunction commercials? Did they really just see Janet Jackson's breast? There are the many cups of coffee Mills shared with Lee at McDonald's, watching her neatly fold and refold spent packets of Splenda... going to senior exercise classes in Monroeville... waiting with Lee for a table at Bonefish Grill while surrounded by oblivious business-suited young professionals on cell phones.
Why did we drag down such a transcendent talent in her later years by surrounding her with such petty ordinariness?
I also read with interest about how much time Lee anonymously spent in New York, taking public transit and rooting for the New York Mets. I think now of all the times I may have passed her on the streets or ignored her on the 7 train when I worked in New York in the early 2000s. With respect to E.B. White, this gift of privacy bestowed for many years on Harper Lee is exemplary of New York City's true magic.
My quibble with this respectfully written book is that the author injects too much of herself in the telling. For all the time Mills reminds us what great storytellers Lee and her sister Alice were, we don't actually get to read all those stories.
Apparently, many stories were kept off the record on purpose -- and, to me, this lends credence to the belief that Lee cooperated with its publication.
No matter. When it comes to Harper Lee and in spite of how much I enjoyed this book, I'm OK with keeping her life surrounded in a little mystery. I think we all owe her at least that much.
Everything's Eventual: 14 Dark Tales
by
Stephen King
My rating:
3 of 5 stars
Another 3-star rating... for the third Stephen King book I've read/listened to in recent months. I'll probably read others too, because they're unique and entertaining. I just keep hoping for better.
Here's the rub: Several of the stories here (I'm looking at you, "Riding the Bullet" and "Lucky Quarter" -- but you're also the only two that come immediately to mind) seem to go on and on without ending. You think the story has ended, but it keeps going.
It doesn't end. The plot is played out, and then it continues. I don't know why this keeps on happening, but it does. It's very annoying. I mean, you're thinking, "OK, fade to black." But the story just keeps going. And then it loses some of its impact because it's no longer scary. You're just wondering, "Where's he going with this?"
Why won't it just end? Please, Mr. King, just end the story. Think of your readers.
Or, maybe... maybe this book is just an insidious curse. Anyone who reads it won't be able to stop writing their review. It will just go on and on. Pointless. I mean, you think the review is over, but there you go. You can't stop typing.
Oh God, please God, make it stop! Now. Make it stop!!! I'm begging you. I can see myself... clearly... beating a dead horse. Holding its severed heart in my hands. And, yet... It. Just. Won't. End.
Even now, I can't seem to wash my hands completely clean. Not ever. It never ends.
Mr. Mercedes
by
Stephen King
My rating:
3 of 5 stars
This is a very entertaining read, but lacking any extra touches that might suggest it was written by Stephen King. It could have been Dean Koontz; it could have been any one of a handful of fine story-tellers. There's certainly a value to that but, in the age of "Gone Girl," this ride was a little too predictable.
Where'd You Go, Bernadette
by
Maria Semple
My rating:
4 of 5 stars
Don't take this book too seriously. I did at first, then let go... and came to appreciate its finer points. It's not satire, but broad comedy. Clever, inventive, engaging, and even lyrical in parts. A disarming surprise.
The Lotus Eaters
by
Tatjana Soli
My rating:
4 of 5 stars
I drifted through long sections of this book in the kind of haze that the author's own words seem to engender. And then there'd be some scene or thought or passage that would be just so beautiful or heart-breaking, it would cut through everything else... so I'd drift onward. I really didn't even like the main characters (I'm especially looking at you, cliched hard-bitten war photographer who's cheating on his wife), but in the end I liked this book more than I was lulled by this book.
Zealot: The Life and Times of Jesus of Nazareth
by
Reza Aslan
My rating:
3 of 5 stars
For a book about someone who changed history, this was a remarkably dry read. It certainly calls into question many things that Catholics have been taught to believe, including what the author would argue is the early church's faulty foundation. While seeking to prove or disprove many minor points (was Jesus really a carpenter, did he have brothers, etc.), the author draws the line at the resurrection -- which, he concludes, is a matter of faith. So reading this book is a bit like spending several hours with an enlightened man on his deathbed, whose last words are, "And the meaning of life is..."
The Love Affairs of Nathaniel P.
by
Adelle Waldman
My rating:
3 of 5 stars
This is a well-written book by an obviously talented writer. Amazing for a first novel. But I should have been forewarned by the Boston Globe's review that "Adelle Waldman just may be this generation's Jane Austen." I hate Jane Austen. All the talk; all the analysis... and, when it came down to it, I didn't much like or care about Nate. Not a good thing for a book that -- though insightful -- is essentially plotless. But there will be other books by this author, I am sure... and I look forward to when she has a better story to tell.
The Sun Also Rises
by
Ernest Hemingway
My rating:
3 of 5 stars
Bored by Papa? Listening to this book (wonderfully read by William Hurt), I went through a mid-life crisis. I had always been taught that this was a great book. I remember reading it years ago and thinking so too... But these days I find the characters miserable and their sophisticated lives quite provincial. The world has changed so much, and this first novel is just not as substantial or insightful as it once might have appeared. It reminds me of a child's drawing on display in a museum, with passersby dutifully admiring it because it must be art. Or, and this is the frightening part, maybe my reaction says more about how much I've changed.
Divergent
by
Veronica Roth
My rating:
3 of 5 stars
In this world, teens have remarkably high tolerance for pain and deal with graphic violence, gore, torture, mind-control, advanced technology, death and revolution with preternatural insight, intelligence and heroism. Yet they don't seem to comprehend first love and are remarkably coy about sex. So perhaps this is a parable about the power of true love. If so, I prefer "The Princess Bride." The drinking game associated with this novel: every time the odd reference to "nail bed" is mentioned regarding the lead female character, or "tendon" is mentioned regarding the lead male.

Dead Mountain: The Untold True Story of the Dyatlov Pass Incident
by
Donnie Eichar
My rating:
3 of 5 stars
The author approaches this mystery as if Sherlock Holmes, which is a good thing -- and he draws a compelling answer to this decades-old mystery. I listened to the audible.com version, and the author's reading style was flat. It's a good book, and perhaps the print version deserves 4 stars. The author also confronts many language barriers that cloud his research. Yet he dedicated years of his life to this research. Two words of advice: Rosetta Stone.
Columbine
by
Dave Cullen
My rating:
4 of 5 stars
Great journalistic effort; disturbing story. I've heard this described as the new "In Cold Blood." Not quite... but it buries some myths and provides important perspective to a sad chapter in American history.
The Godfather
by
Mario Puzo
My rating:
3 of 5 stars
Leave the book, take another look at the movie. Watching a Godfather marathon on TV last night, I thought of having recently read the book -- which I give 3 stars for the entertainment value of a good story. But now, re-watching the movie, I would give the screenplay 6 stars. This may be history's most well-deserved Oscar for Best Adapted Screenplay. The movie is still fresh and vibrant, but the book seems sadly dated, including some frightening depictions of women. One redeeming quality of the book is a drinking game I created... every time the phrase "mustache Pete" is mentioned.

The Book Thief
by
Markus Zusak
My rating:
2 of 5 stars
I couldn't finish it. I wanted to, but I couldn't. For me, it was the nightmare of "Pride and Prejudice" all over again. I didn't care for the this-is-serious-literature writing style; I couldn't relate to pretentious Death As A Narrator.
Is Everyone Hanging Out Without Me?
by
Mindy Kaling
My rating:
4 of 5 stars
I'll admit it. I'm a happily married man, in love with Mindy Kaling. Or at least with her writing. She's smart, funny and -- and this is what hit home for me as the imperfect father of two great daughters -- she doesn't have an unkind word about her parents. I usually complain these days about books being too long. This one was too short.
Sycamore Row
by
John Grisham
My rating:
4 of 5 stars
I found this very entertaining and, of course, well-written... and, like seemingly all novels these days, too long. But it's story-telling, not literature, right? And good story-telling at that.
Doctor Sleep
by
Stephen King
My rating:
3 of 5 stars
Another looong book. I listened to the audible.com version, which was divided into 3 chunks of 7 hours. I had gotten through about 1/2 the first part, then accidentally picked up the story 1/2 way through the second part -- and I was able to follow the story just fine. Certainly, this is entertaining in the way that Stephen King is entertaining. But maybe, just maybe, he needs an editor.
Still Foolin' 'Em: Where I've Been, Where I'm Going, and Where the Hell Are My Keys
by
Billy Crystal
My rating:
4 of 5 stars
If you have a chance, get the audible.com edition of this book, because some of it is performed in front of an audience... and you get to enjoy his delivery, timing and impressions in an engaging way. I found portions of this book -- focused on death and aging and, yes, even the meaning of life -- to be sweet and profound. I'm getting jealous reading auto-biographies by performers such as Billy Crystal, Steve Martin and, yes, even Rob Lowe... who are all better writers than me, too. So just read (or listen) and enjoy... unless you idolize Joe DiMaggio, that is.
Me Before You
by
Jojo Moyes
My rating:
3 of 5 stars
I listened to the audible.com version of this book, and found it very enjoyable. The production was first-rate, and it was a great way to while away some commuting time. This is not a work of literature, and often the plot lines and characters reminded me of those in an old daytime TV drama. The great ethical question raised here was as black-and-white as can be, given the particular situation described and the seemingly vast resources of the impossibly drawn "Will" and his family.
Pride and Prejudice and Zombies
by
Seth Grahame-Smith
My rating:
4 of 5 stars
I hated "Pride and Prejudice" but this book made me re-evaluate the original and appreciate it more. And still, I liked this book MUCH better. The cleverness of the vampire and horror references complements the cleverness of the original passages. The female characters (Elizabeth Bennet as Beatrix Kiddo) are stronger, smarter and much more relatable to a modern reader. The added language is often whimsical, always entertaining -- and, I think, the vampires here provide a more concrete way of viewing the decay that perhaps, were I an English major, I might argue Jane Austen saw intruding on the edges of Georgian society.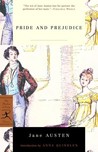 Pride and Prejudice
by
Jane Austen
My rating:
1 of 5 stars
I seem to lack the "Pride and Prejudice" gene. I know this book is much beloved. Anna Quindlen -- whose opinion on anything I just agree with BECAUSE she's Anna Quindlen -- has proclaimed it a great novel. But now, I have to disagree with her. I just don't get it. This book makes "Gone Girl" read like "Ulysses." P&P is silly and trite; its characters are not sympathetic; the writing is stilted.. Ok, ok... just let me end this review right now before someone gets hurt. My next read: "Pride and Prejudice and Zombies."
Left Neglected
by
Lisa Genova
My rating:
3 of 5 stars
I didn't like this as much as I thought I would... having read and enjoyed "Saving Alice" some time ago, and hearing this book so glowingly recommended by trusted friends. It's probably just me, though. The book is written in the first person, and I took an almost immediate dislike to the self-important main character. I was put off by her ridiculously blind drive to compete and "succeed," and her First World problems were so infuriating and selfish (OMG, my nanny wants to go away to school... why is she trying to ruin my life?). By the end, she has a new perspective (surprise) on life and family. In fairness, the book is well-written, describes an exceedingly interesting medical condition and includes vignettes that I found extremely moving. Especially on this theme: "If you ask me, normal is overrated." PS- Related drinking game: reach for a shot glass every time the main character mentions her Harvard education.
Give Me Everything You Have: On Being Stalked
by
James Lasdun
My rating:
4 of 5 stars
I listened to the audio version of this - and it was compelling and sad and frightening. Quite a few reviews seem to be critical of the author's off-narrative ramblings, but I thought it illustrated just how unsettling the situation became... and it seemed to me to be true and intimate. Likewise, I've seen criticisms about a lack of a satisfying ending to this book -- but I found the ending, with the stalker's own words echoing in that particular setting, to be chilling.
Heaven And Hell: My Life In The Eagles
by
Don Felder
My rating:
3 of 5 stars
Well, this was really a fun read, and a nice accompaniment to the Eagles documentary currently making the rounds on cable. I wouldn't even consider myself an Eagles fan, but I love to read stories about interesting, accomplished lives… and, let's face it, "Hotel California" IS the American "Stairway to Heaven." I will say this though… while Mr. Felder is an earnest narrator – and a first-rate and seemingly hard-working guitarist – he does seem to have quite a few First World problems. He effusively states how lucky he was to be a rock and roll god, and then complains about… well, just about everything. I like him as a narrator, and I enjoyed his story – but, you know, I have a funny feeling I wouldn't want to be in a band with him. Even less so with Glenn Frey. As if.
In Cold Blood
by
Truman Capote
My rating:
5 of 5 stars
I re-read this after seeing recent news stories questioning some of the facts in the book -- and also because a trusted friend here gave this book such a low rating. On re-reading, I'm just as impressed as ever with this masterpiece. The primary "fact" in question was a minor point, mildly fictionalized, likely for the sake of storyflow... and this book is still just as chilling as ever. Capote was a marvelous writer, and re-reading this has inspired me to re-read Harper Lee's own classic. So, excuse me, I'm off to vist Maycomb in the summer heat, where "ladies bathed before noon, after their three-o'clock naps, and by nightfall were like soft teacakes with frostings of sweat and sweet talcum."
The Screwtape Letters
by
C.S. Lewis
My rating:
4 of 5 stars
I listened to the audio version read by John Cleese, beginning on Ash Wednesday... and proving to me, once again, how much time has changed my perspective on things. First off, I give this 4 stars because John Cleese could read the phone book, and I would find it hilarious. But had I to actually read this book again, my recurring thoughts would be: "Hey, this is just like the lite version of Dante's Inferno" or "Gee, C.S., it must be nice to have everything so neatly figured out. I do forgive your tortured logic, though." And then, just as I am about dismiss the whole book as nostalgic or, worse, childish -- I come across passages like this:
"The gods are strange to mortal eyes, and yet they are not strange. He had no faintest conception till that very hour of how they would look, and even doubted their existence. But when he saw them he knew that he had always known them and realised what part each one of them had played at many an hour in his life when he had supposed himself alone, so that now he could say to them, one by one, not 'Who are you?' but 'So it was you all the time'."
Makes me stop and think. Maybe I'm not so smart myself.
Arcadia
by
Lauren Groff
My rating:
4 of 5 stars
This book generally interested me because it included so much detail about a childhood and life so unlike my own... and I'd be reading along, enjoying it mildly... when the story would shift and pick up years later. It reminded me of the "7 Up" movie series. In the last part of the book, which I thought was particularly clever, it shifted into the future. So I'm rating it an extra star just for that... and also because there was an observation buried in one chapter that resonated with me: "How disappointing, when people succumb to what is expected of them."
Odd Interlude: A Special Odd Thomas Adventure
by
Dean Koontz
My rating:
3 of 5 stars
Quick read. Great, if you are in the mood for an Odd Thomas story. It's everything you'd expect, but nothing more. Personally, I like Oddy as an escape. Not the unrelenting dark side of Dean Koontz... some whimsy and charm serves to humanize even the supernatural.
Mortality
by
Christopher Hitchens
My rating:
4 of 5 stars
I read this immediately after reading
"God Is Not Great,"
and indeed one seems to follow from the other, as the author faces death with the same humor, intelligence and humanity as he questioned and rejected religion. I don't agree with many things I've read by this author, but I the love the challenge of his ideas and the way he expresses them. I was hoping, perhaps, for some more-inspiring insights from this great mind as he contemplated his own death... but instead found the same practicality that characterized his first book. No deathbed conversions here, which still leaves me wondering about -- and hungry for -- the very thing that inspires men to build cathedrals.